Tracking mobile application
Developing a mobile application for nature-lovers, who are interested in animal footprints and want to know their origin. You just have to take a picture and you have all information about the animal whose footprints you see on the ground!
Our Client
A creative team making nature and wildlife films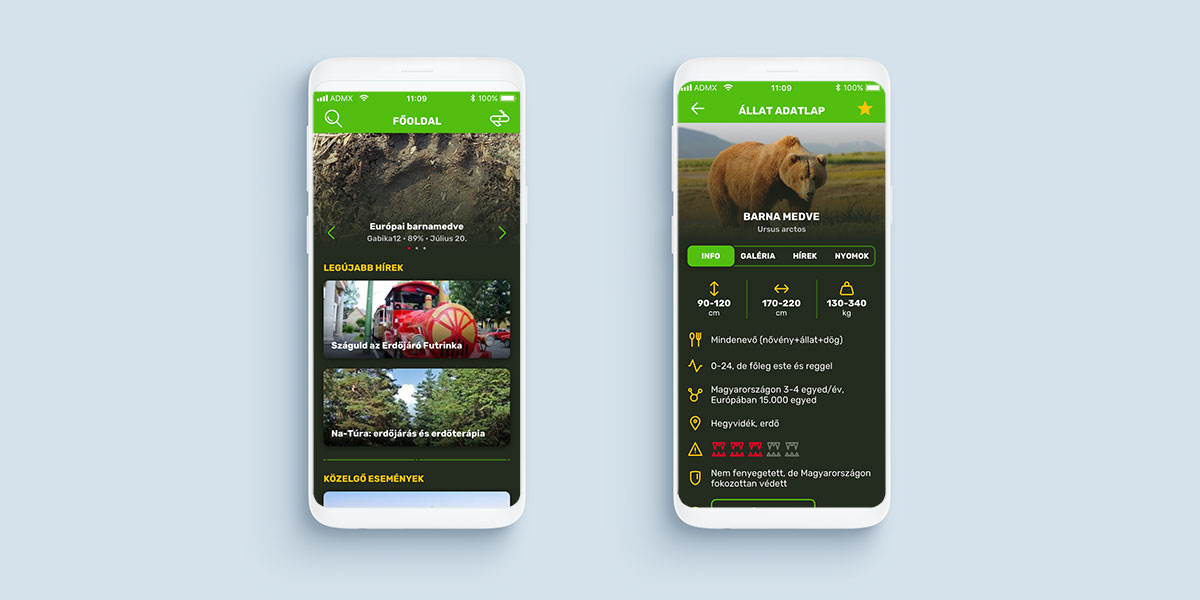 Developing a mobile application for nature-lovers in the aim of getting to know better our surroundings.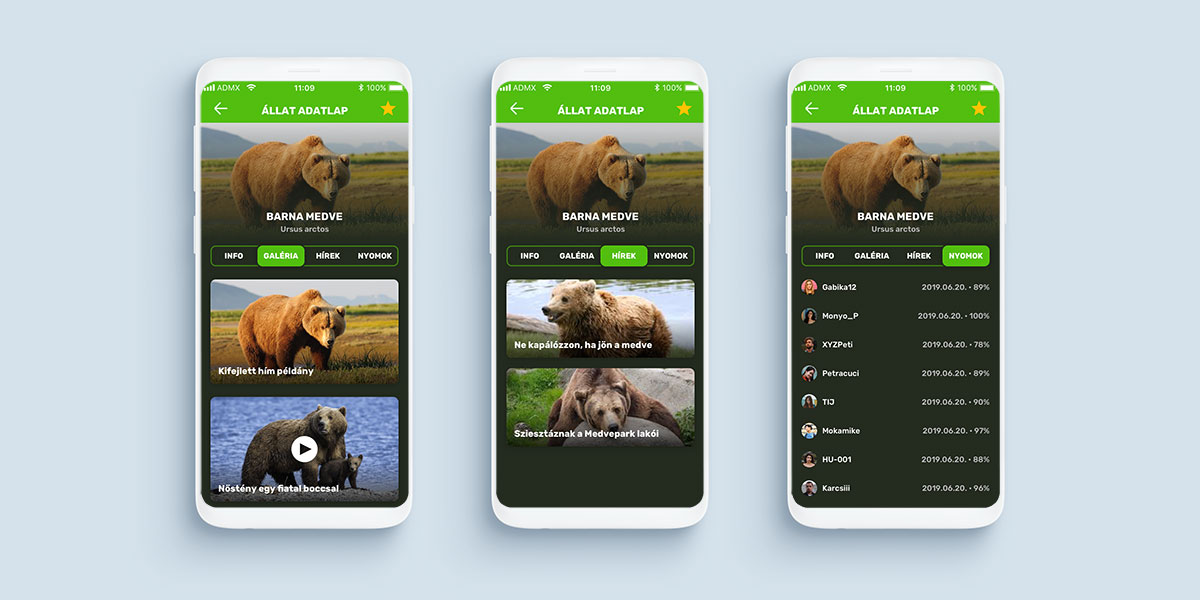 The 3 benefits of the app
by taking pictures of the footprints the app's AI (artificial intelligence) identify them
checking and following the previously identified footprints by others
learning about wild animals with descriptions, photos and videos
Identifying is based on the built-in AI technology, called TensorFlow.
Gamification is also an important feature in the app. It includes a traceschool, a quiz and other games. By using these features users can easily identify, recognize and learn about wild animals.
Beside the trace identification we developed other useful features such as marking caves, springs, fireplace and many more.
We developed with the agile method.