Salesboard ERP
A completely customizeable ERP system for medium-sized trading companies and webshops that includes a web application as an ERP system, a selling mobile app and a webshop for distributors and resellers.
Our Client
A wholesale company with 50 regional representatives and 150 distributors, resellers.

"By using Salesboard we received a solution to manage all of our processes and to make relevant decisions based on exact datas. The biggest advantage of Salesboard ERP is its customization. The developer team successfully integrated our company's needs to our existed systems. I truly believe that our efficiency and business results are going to increase in the future!"
Salesboard ERP was made specifically for trading companies end webshops. You can manage and follow your company's trading processes in a transparent way. No more Excel, no more missed or forgotten datas, just creating valid statements!
Salesboard ERP is one of the few systems that reacts exactly to the user's needs, because it includes/merges 3 different but still very important systems:
customizeable web application as an ERP,
integrated mobile app
distributor, reseller webshop
Salesboard ERP is a cloud-based system. Security updates and database savings are working automatically. We developed based on the Clean Code Principles.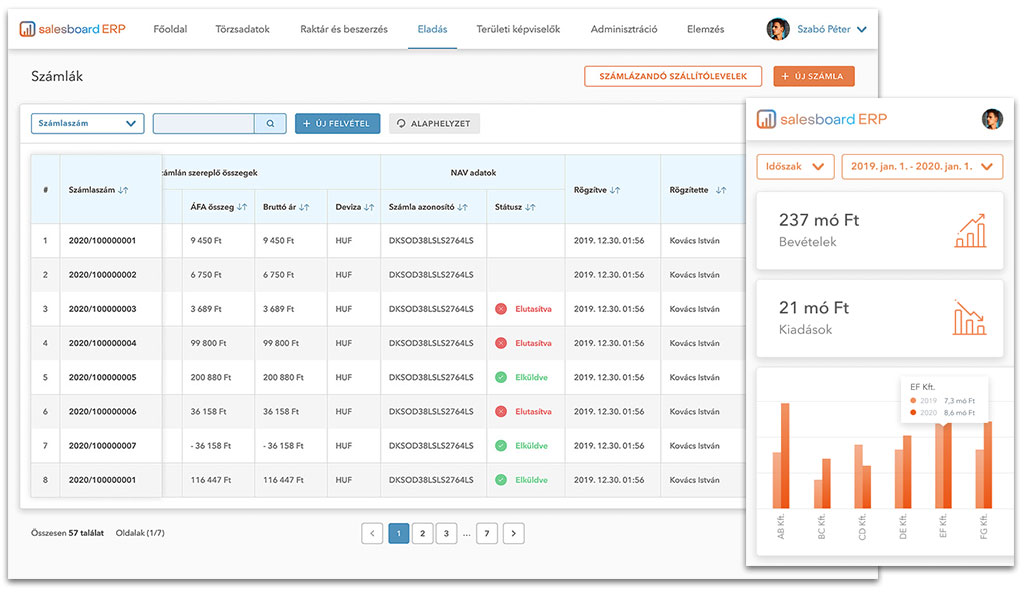 Building a complete ERP that includes every elements which a medium-sized trading company needs for. Beside that the integration to the existed systems was also important.