You want to start to develop an app but don't know how to get started? Did you know that currently there are around 4 million applications available in app stores? Don't worry, there is still plenty of place on the market, tons of people took this road before, why couldn't we get some tips from them? No one knows better how to make an app successful than a startup.
We collected 5+1 practical startup tips so you can develop a smashing app.
#1 Solid base: market research
It doesn't matter how innovative or thought through is an idea if somebody else have already thought of it and made it real. It's very important to research what similar products are already on the market.
If during research you find a lot of competitors, don't panic! Look for what works for them and what doesn't, and develop your ideas based on these observations. Moreover, already existing apps can help you see how the market will react to you product. Since there will always be competition the goal is to determine how your app will distinguish itself from the others.
Is there solvent demand for the app? Can you define exactly what need it will satisfy, who will be the target audience? Is it marketable in the current situation, and if not, can it be expected to be in the future? You can only find the answers for these questions after a thorough research. Don't skimp on time and energy, this is the basis for success.
#2 Gather as much feedback as possible!
The best way to fine-tune an idea for an app is to get feedback from multiple people during the brainstorming and development phases. Ask experts, developers, everyday people, even your own target audience. Encourage them to share their opinions about the app since this can bring up hidden factors that will lead you to rethink your idea or to drop it entirely.
It's important to ask feedback from experts and professionals, and also don't forget about non-professionals who can rate your app from an outsider's point of view, even as future users.

#3 Build your target audience non-stop!
For success it is also essential to create awareness of the brand and the concrete project. Promoting the project and constant communication will build up your audience.
You can start small by telling your friends, colleagues, and professionals what your idea is and how will you create it. This is the first step to develop a really big platform later, where you can keep the people who are interested informed.
Document everything: make live videos, post pictures, start a blog, have a well-constructed webpage, and don't forget the social media platforms. If your audience can follow the development phase, they will be part of the whole process, they will get new interesting facts and information all the time. By the time you launch your product they will be all riled up for it!
#4 Choose the technology which is best for you!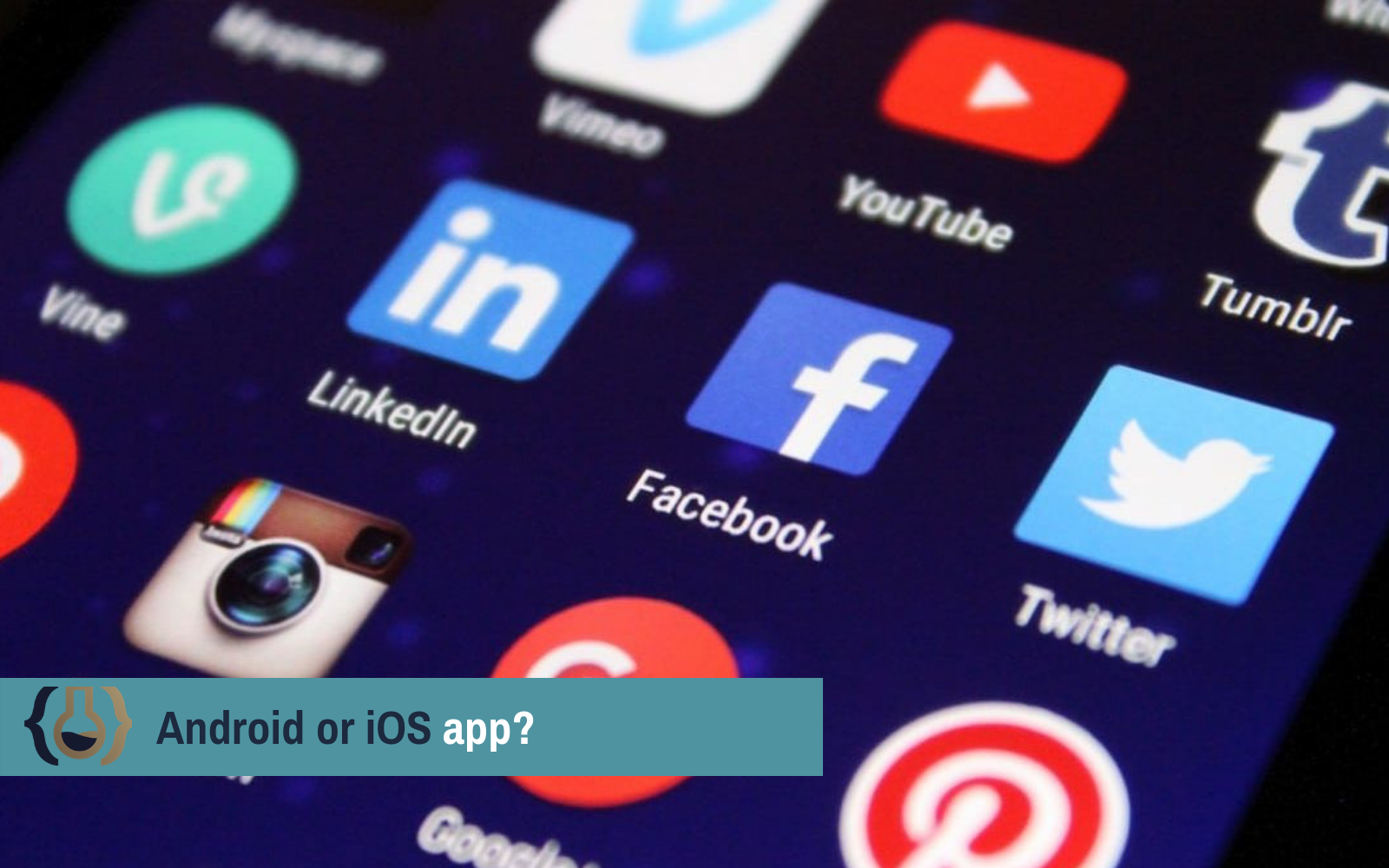 We can categorize applications in many ways, but for the sake of simplicity put them into two groups now: Android and iOS apps. Both platforms have native and hybrid applications.
Which idea is the most ideal depends on multiple factors. The most basics are the programming language, the API, whether it will be Android or iOS app (or hybrid), if it will have a web platform or not. And let's not forget the most important one: what exactly is the goal of the app?
When choosing the technology it's best to trust the expertise of the developing team, they can help you decide which technology will best suit your app.
#5 Find the developing team which suits you!
You have to consider multiple factors when you are looking for the ideal team. Ideally, you find the best team of experts, who will deliver the finished app by deadline, but at the same time it's important to stay within budget. Before you decide check their references, so you can choose the team most suited for your project.
If you feel that you are fumbling in the dark and you can't find the ideal team contact us. During a free consultation we will discuss what could you need to launch your dream app as soon as possible.

+1 Get started!
It doesn't matter that you have a good idea if it's only in your head. What if you made money with this idea? What if it was useful for others and they would use it regularly?
Be it anything, sit down and write down your ideas. This will make an outline, which will lead to a strategy, a budget, a complete vision, then a finished business plan.
Who knows, maybe your idea will be the next big thing!
We hope these 5+1 tips were helpful. If your have any questions, don't hesitate to contact us!
Thanks for the picture to Pexels!